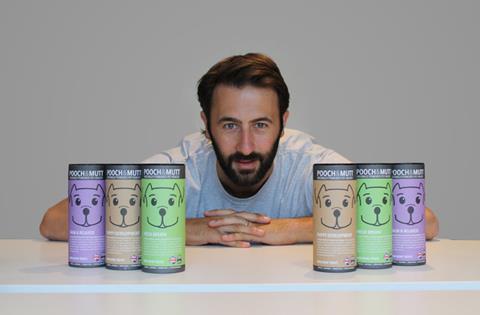 Pet health and nutrition is an important issue. But as a topic of conversation it can be rather like those sacks of doggy kibble you can get: a bit dry.

Props to Pooch & Mutt, then, for sassing up the subject. It hired a quartet of sexy models, painted them as dogs, and got them to writhe through a suggestive music video (sample lyric: "we can roll around together").

Each model spent an hour-and-a-half in make-up, in what P&M founder Guy Blaskey admits was "a weird brief". We see the hotties working out, so it's all about its food being healthy… right?

Not exactly. P&M has three points: that most petfood brands are owned by Mars and Nestlé; that they can change the recipe at the drop of a hat, and that, say, 'chicken' or 'beef' content can be as low as 1% in some products.

But how on Earth does this video help spread that message? Ah, we see what you did there!