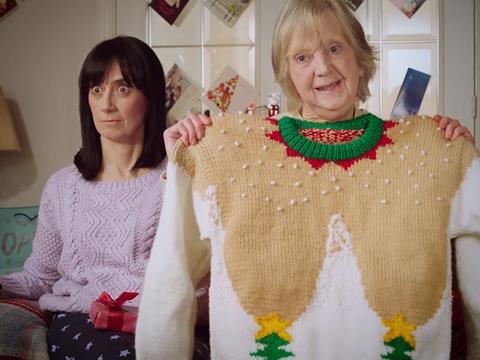 Irn-Bru's 'Gets You Through' campaign is perfect for Christmas - a stressful time of year that often necessitates a crutch in the form of a canned drink.

Usually it's stronger stuff, of course, but Irn Bru's latest hero only needs a tin of the orangey stuff to help him through his Christmas crisis. And what a crisis it is. Our young lad is not only coping with the traditional disappointment of a naff jumper knitted by his nan, but also its rather suggestive appearance.

"When you wear it, think of me", adds nan. It's tough, but another slurp of Irn-Bru steers our man to a tactful response. Cheap, cheerful and even predictable it may be, but Irn-Bru's edge is the perfect antidote to John Lewis-style schmaltz.