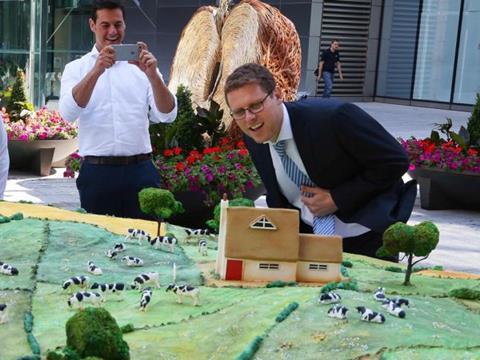 Londoners are unused to seeing large, green spaces, so Kerrygold managed to freak a good portion of them out last week with this special 'Irish meadow' cake.

Speaking of good portions, the cake - made with the help of 'renowned sugar artist' Michelle Wibowo - weighed half a tonne (including 30kg of Kerrygold butter) and measured four metres across.

A happy day for the capital's starving urchins and chimney sweeps!