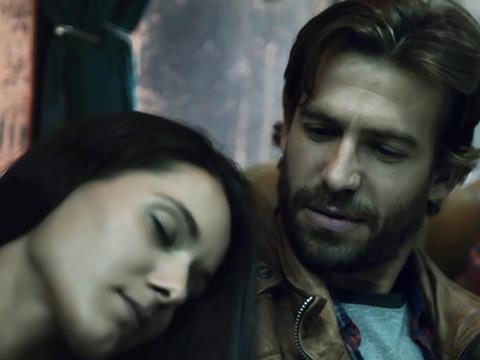 Vaping is still an unusual sight on TV, but E-Lites is doing its best to make it seem sexy, evoking Marlboro country in its American-style Curv ad.

A stubbly man drags on his e-cig in a deserted bus station, as slide guitar adds tension and Southern exoticism. But the tone soon changes to a comic one, as our hero - now on the bus - gets an unwelcome surprise when it turns left and a sleeping Seasick Steve lookalike lolls on to his shoulder. But what's this? T the bus turns right, too… and hey presto! An attractive woman is cosied up to him. Great (slightly creepy) news!

'A Curv makes the difference,' we're told. Ha! (Though it's not clear why - the e-cig is oval-shaped, not curved.) Still, it's the best-produced vaping ad we've seen so far, and the dialogue-free story is smartly told.