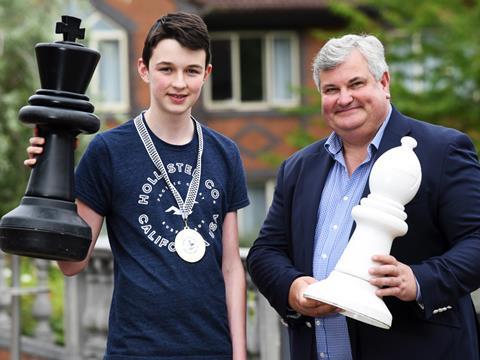 What do you do when your tenure at the top of a UK supermarket ends? Sail to Sardinia and bask in the glory, right?

Former Waitrose MD Mark Price, who stepped down in April 2016, is now a baron, minister of state for trade… and promoter of the game of chess - he's even written a children's book about it. Last week, Price presented 16-year-old UK Junior Chess Champion, Harry Grieve, with his prize (£2,000 - we don't know if he got to keep the comedy chess piece).

Ah, the sweet rest of retirement!