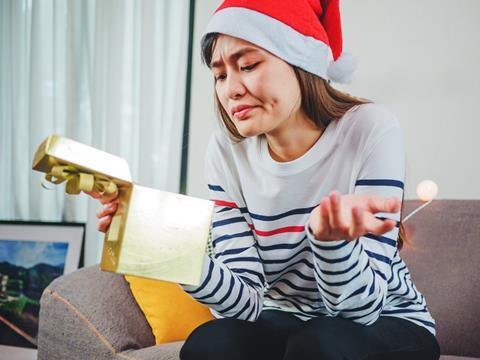 Most of you will have finished Christmas shopping, giving you time to settle with a mug of tea, a smaller-than-usual pack of Jaffa Cakes and our Top Products issue.

But in case not, the folk at Marmite have furnished Bogof with a guide to the best and worst gifts the 1,500 people in its survey have ever received. Slippers top the hate list - ahead of mouthwash, thermals and Botox. Harsh! Maybe slippers were simply given more commonly.

Suspiciously, the nice gift of home-made jam or chutney appears at five on the list - clearly pro-Marmite propaganda.

But what do people love? Marmite fails to provide a list, but tells us 'seven in 10 felt that something with their name on would show thought and consideration - and most likely not to end up in the bin [sic]'.

If only there was some kind of yeast spread one could buy in personalised 250g jar form!