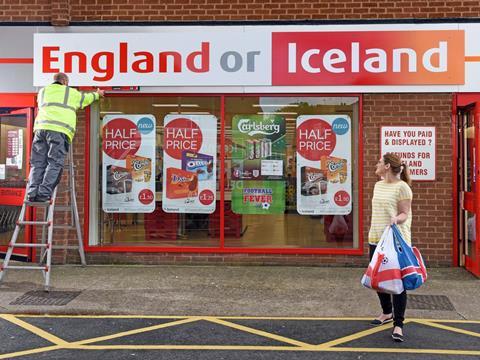 As Euro 2016 has worn on, Iceland (the retailer) has been wringing every drop of lolz from the fact it's called Iceland. You know, like the country!

The supermarket has been giving away Iceland footy shirts, sharing pics of fans wearing its plastic bags and so on. But it really stepped up for the England match, mocking up a new fascia (see pic) and posting a video in which CEO Malcolm Walker offered a special England-Iceland hybrid shirt to a lucky follower.

By matchtime, it was engaged in max bantz with Carlsberg (Danish, right?), wagering on beer/ice cream supplies to respective head offices - even promising Walker would change his name to Roy if England won.

As we know, they didn't - so the beer will have been delivered and Carlsberg UK boss Julian Momen - or 'Lars Lagerbäck', as he may now be known, after Iceland's manager - will be feeling a bit bemused.