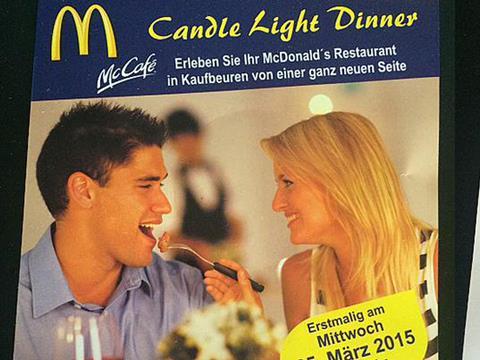 A McDonald's 'restaurant' in Kaufbeuren, Bavaria is wooing love-struck customers by offering a night of candlelit meals.

For €19.90 (about £15) per person, romantic Germans can cuddle up over flowers and candles, for a 'special' meal of salad or cheese to start, 'house specialities' such as McNuggets for main course, with ice cream or cake for dessert. There's even a glass of Prosecco thrown in!

That's as opposed to 'thrown out', which you surely will be if you take your partner there.