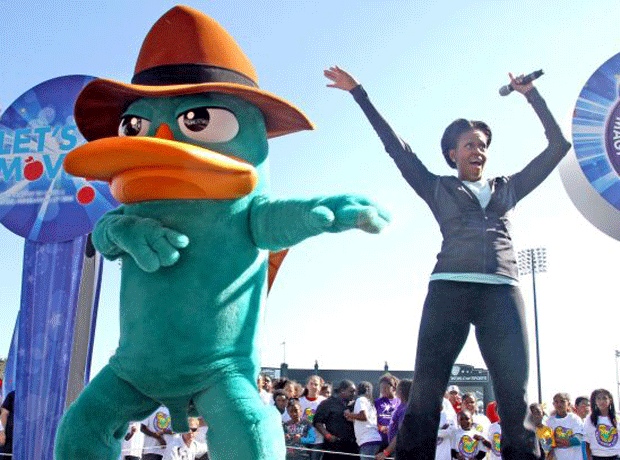 As the UK government desperately tries to make the nation's plebs eat their greens - the 'mash them up and hide them in a sauce' Responsibility Deal pledge is just around the corner - our American cousins have come up with a far more effective solution.

First Lady Michelle Obama is to 'curate' a hip-hop album that encourages young people to eat well and improve their health. Sounds dorky, but Mrs O has enlisted the services of the likes of Darryl 'DMC' McDaniels, Jordin Sparks, Ashanti and, er, the drummer out of Blink-182. Credible!

Disappointingly, Michelle won't be singing on 'Songs For a Healthier America', but she has promised to show up in a video. And with songs like U R What You Eat and Veggie Luv, it's hard to see how this can fail.

In fact, we ought to get on with a UK version. Sam Cam - call Jedward, and let's do this!