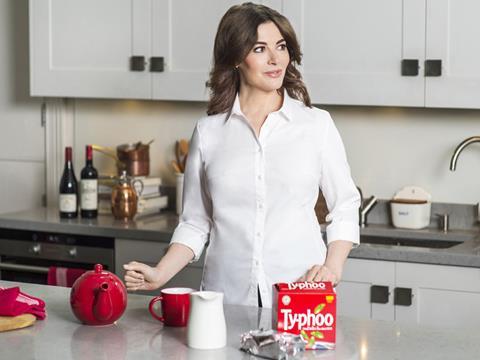 With all due respect to Ben Fogle, getting Nigella Lawson to front its new push is a big deal for Typhoo. Witness the spike in avocado sales she caused by mashing some up on toast.
With her cred, Nigella doesn't have to do much more than show up - which is pretty much what happens in this ad. The domestic goddess swans around a red-and-white house, serves herself a massive slab of cake and makes an appealing cuppa.
The real coup for Typhoo is that Nigella really does like its tea, freely saying as much in a tweet in 2013. If the brand could somehow communicate this fact in future ads - instead of this rather boring treatment, which it could have paid anyone to do - then it could really be on to something.