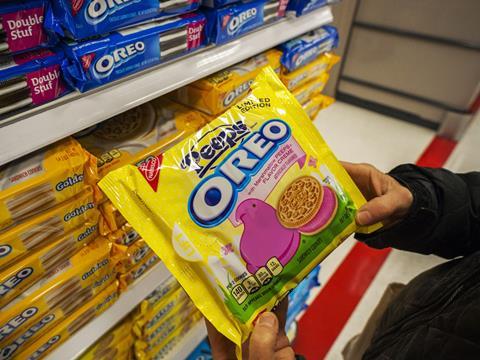 Happy Easter! Doubtless you're all set to celebrate by chomping on a selection of chocolate eggs.

Bogof has been stockpiling unusual ovum. These include the Pot Noodle Bombay Bad Boy egg -a blend of chocolate and chilli. It's perfect for students, and only a bit less grim than the Marmite 'Yeaster' Egg.

The Solid Chocolate Company's blocky egg suits those who feel cheated by the standard version's hollowness, while anyone bothered by its sobriety would do well to pick up a Buckfast Easter Egg. The egg - not endorsed by distributor J Chandler & Co - comes with a wee Buckie bottle and a lighter. Classy.

But our favourite treat was Easter-themed Oreos flavoured with US marshmallow brand Peeps. These have been a hit Stateside - despite (or because of) reports consumers bingeing on them have been doing pink poops. It's what Jesus would have wanted.