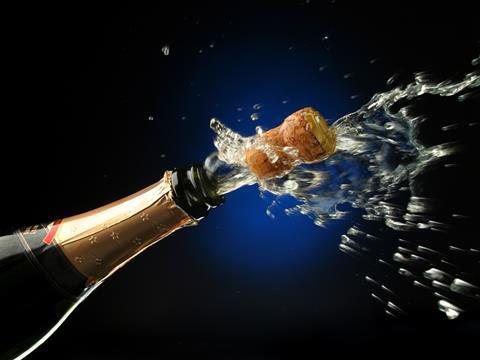 Prosecco is a massive hit in the UK, with recent alarms over European wine production sending shivers through the nation's fizz lovers.

So you'd think we'd be being parsimonious with it. Instead, M&S has brought back its Winter Berries & Prosecco crisps - which classily includes little 'gold stars'.

Now The Great British Cheese Company has launched a Wensleydale with Raspberry & Prosecco (£4.50 per pink 200g truckle). 'Sweet and sharp' it may be, but we'll see how popular it is when the booze runs out.