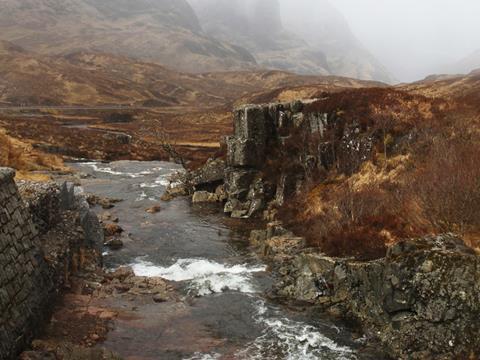 Salmon, whisky, haggis, shortbread, 'neeps', Irn-Bru: all things consumed by all Scottish people, daily. It's an easy - and tasty - place to 'eat local'.

But some Scots won't stop there. An Aberdeenshire man has defied the Caledonian climate by making wine in Fife. Vines were planted in the gloaming three years ago and the first batch is in. It is reportedly "undrinkable" which, if fortified wine's popularity is anything to go by, will be no barrier to its colossal success.

Elsewhere, national dish the deep-fried Mars bar has become a source of friction (as well as of heart disease) in Stonehaven. The Carron Fish Bar claims to have invented the snack, and displays a banner saying so. But! The local council has requested the banner's removal (it wants to smarten up the town). Carron is heroically refusing, citing a need to tempt tourists. They'll never take your freedom!