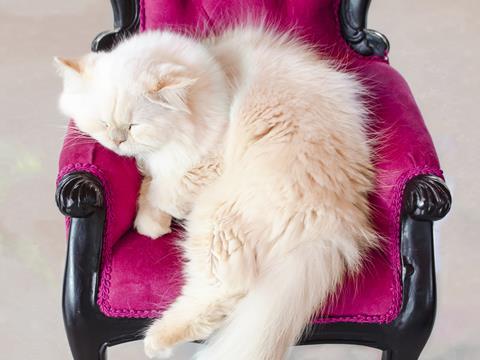 Fancy a 'British Banquet'? It's a fancy meal designed for seafood lovers that contains Arenkha caviar, line-caught Scottish salmon, hand-caught Norfolk lobster, and Devon crab.

The 'super-premium' fishfest also includes asparagus, quinoa and saffron. Sounds nice, right? Well, it's catfood. And it costs £249.99 for a 2kg bag - so it's for only the most pampered of mogs. Indeed, maker Green Pantry says it's targeted at celebrities and "insanely rich" people. Or straight-up 'insane' people, presumably: a year's supply would cost £9,000 - and it's available only by special order.

But if this exquisite chum is what you're feeding Tiddles, then what can you eat that's any better? The answer will of course be staring owners in the face: Green Pantry says British Banquet is suitable for human consumption, so get down on all fours, pull up a bowl and tuck in!