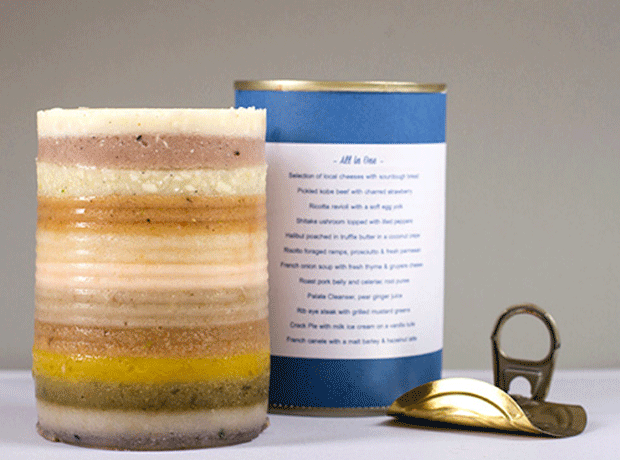 Ever had a 'Full English Breakfast in a can'? Of course not! It would take the apocalypse to get anyone to swallow that.

Kingston University art student Chris Godfrey's latest creation offers a rather more elegant post-meltdown meal. His 12-course dinner in a can includes layers of pickled kobe beef, poached halibut and ricotta ravioli.

"I wanted to make a statement about the trappings of consumerism," said arty Chris. If he carries on like this, he'll be making 'statements' in Heston Blumenthal's kitchen before long.