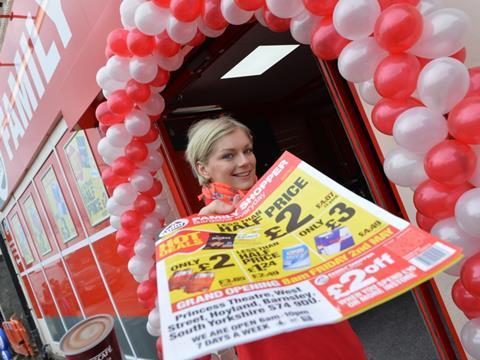 Booker has opened the eighth store under its new discount format fascia Family Shopper.

The store, in Barnsley, is owned by Amandeep Singh and is on the site of a former theatre. It sells chilled, frozen, groceries, impulse and beers, wine and spirits, as well as a wide range of £1 products and non-food items.

"We are delighted with our new Family Shopper store and are really looking forward to serving the local community," Singh said.