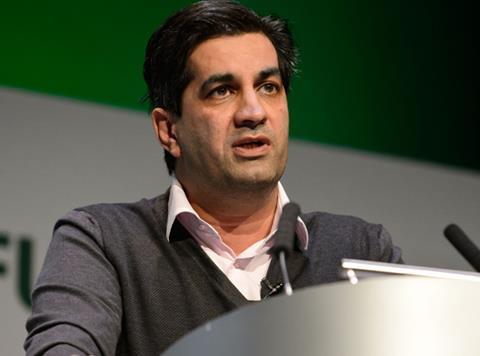 Ranjit Singh Boparan has made a dramatic intervention in the Brexit debate by warning that leaving the EU could "spell disaster" for the UK food industry.

Writing in this week's The Grocer, the 2 Sisters owner and CEO - normally known as one of the more publicity-shy figureheads of UK food and drink - says he feels compelled to make a stand given the serious risks posed by a Brexit.

"Risk is part of the package of being an entrepreneur and CEO, but I am not prepared to take that risk on something so important," Singh writes. "If the vote is out, the uncertainty could tip some food businesses over the edge, adding to the 167 UK food companies that have already gone out of business in 2016."

He adds: "2 Sisters is defined by Europe - its people, its products and its future success."

Singh Boparan has long been a supporter of staying in the EU but was prompted to speak out publicly after discussions with the prime minister.

His intervention comes after a group of former supermarket bosses warned this week retail prices would soar if the UK were to quit the EU.