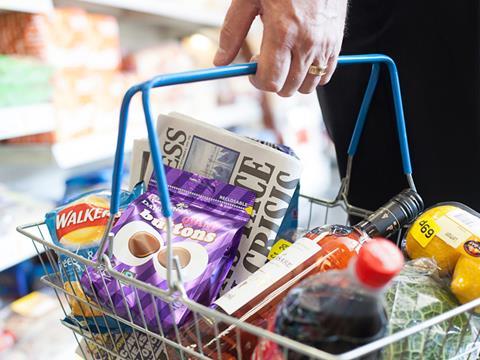 More than a quarter of independent retailers are worried they will run out of key food supplies if the UK leaves the EU without a deal next month.
An exclusive poll for The Grocer of 250 independent and symbol group retailers, carried out by Him, also found that more than one in 10 expected they would have to turn to supermarkets to try and fill the gaps on their shelves.
The findings come in the same week as the Association of Convenience Stores published its Brexit Readiness Briefing to help members get to grips with the implications of a no-deal Brexit.
The briefing, developed with the Department for Business, Energy and Industrial Strategy BEIS, covers trading environment, workforce and people, and regulations.
Responding to The Grocer's research, carried out from 30 August to 5 September, ACS CEO James Lowman said: "Independent retailers are clearly concerned about the impact of no deal, especially around product availability.
"Figures from the Local Shop Report show that almost one in four independents have no additional storage space in their stores, so are unable to stock additional product in the event of shortages."
Are you worried you will run out of products after Brexit?
Total
100.0%
Yes, very worried
13.2%
Yes, slightly worried
14.4%
Not very worried
15.6%
Not at all worried
56.8%
Do you expect to have to buy emergency stock from supermarkets after Brexit?
Total
100.0%
Yes
11.6%
No
71.6%
Not sure
16.8%
Are wholesalers are giving you enough information/support on Brexit?
Total
100.0%
Yes
36.8%
No
50.0%
Dont know
13.2%
Despite restricted storage space, 7.6% of the retailers we spoke to had already begun increasing stock levels ahead of the 31 October leave date.
Retailers also expressed concerns over a lack of information from the wholesale trade on how best to deal with Brexit-related supply issues.
Half the retailers we spoke to did not feel their wholesaler was giving them enough support or information in the run-up to Brexit.
"Wholesalers are doing all they can to mitigate the impact of a no-deal Brexit, with FWD facilitating dialogue with senior government officials to discuss what they need to do to prepare," said FWD CEO James Bielby. "They are anticipating likely tariffs and availability issues, and stocking up where possible on the lines they believe will be most affected.
"It is clear the supply of certain fresh foods will decrease, as well as key ingredients used in manufacturing, and chemicals and packaging, which will have a knock-on effect on availability for a range of products for up to six months," he added.