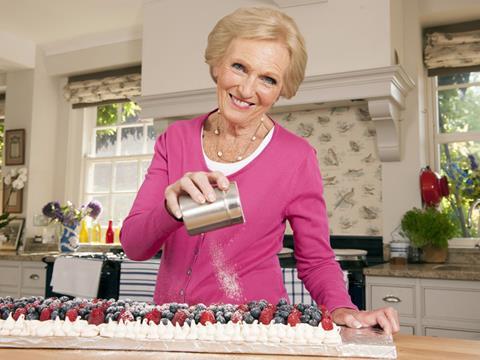 Budgens has more than doubled its home baking offering in preparation for this year's Great British Bake Off.

Baking product sales spiked by 20% during the screening of the BBC's bakery talent competition last year. Previously Budgens stocked 120 products in the range, but this has now been expanded to 250 to meet the extra demand.

The new lines are designed to cater for bakers of all abilities. For accomplished bakers, new lines in quality chocolates, whole spices and fragrant extracts have been included. For those more inclined to 'fake it' there are new cake mixes and accessories from Thorntons, Betty Crocker and Dr Oetker.

Meanwhile, for children who catch the baking bug new 100% natural baking kits from Cookie Crumbles have been added to the range alongside Stork and McDougalls.

The BBC has not yet announced exactly when the sixth season of the show will air. "Every year the summer screening of The Great British Bake Off increases demand for baking products and accessories. Budgens has prepared in advance this year, by offering ideas and inspiration and some of those harder to find ingredients," Budgens director Mike Baker told The Grocer.

To accompany the range expansion, seasonal event tables and planograms will be installed in 60 stores, including both company-owned and independent branches. Retailers can take part in the promotion with seasonal display materials and inspirational recipe cards available free of charge.