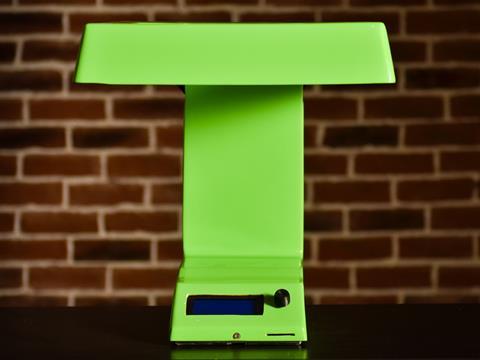 UK start-up 3D Ventures has launched a Kickstarter campaign to produce the cheapest commercially available 3D food printer.

The printer, named Candy, will be able to print cookies and cake designs from a pre-programmed SD card and costs £359. Users can also design their own patterns for baked goods. The company has a fundraising target of £60,000 and has so far raised £6,468.

"Our product is aimed at 3D-printing enthusiasts, professional users and home users. You can print cookies in any shape. It's fun but also really easy to use," said CEO Razvan Creanga.

Users will be able to pipe anything, as long as it is liquid enough. Runny chocolate, nutella or cake batter are the preferred choices for the machine.

Those who pledge £299 on Kickstarter will get an "early bird" version of the printer, of which there are just 18 left. As yet no major retailers have come forward to support the venture, although there had been "interest for an online retailer in Australia and London," Creanga said.

"It's made of fibreglass so we think it will fit in anybody's kitchen and won't look out of place," he added.