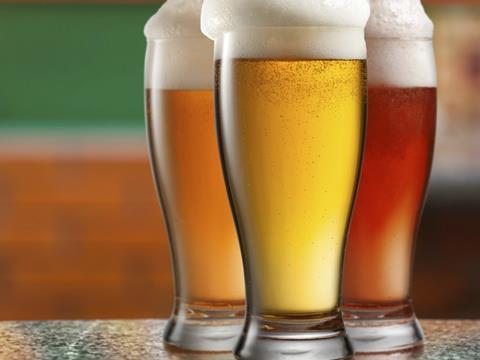 Alcohol sales have slow­ed following England's World Cup exit - but they're still stronger than this time last year.
In week three of the Cup, lager sales were up 11.8% by volume compared with the same week in 2013 [IRI w/e 28 June 2014]. They had been up almost 50% in week one of the Cup. Ale was up 13.9% by volume in week three compared with 26.5% in week one.
Volume gains have come at the expense of value, with lager value up just 5.6% last week and ale up 3.9% as deep promotions reduced prices. With volume up 11.2% last week on value up 9.4%, cider has been more successful at ­maintaining prices.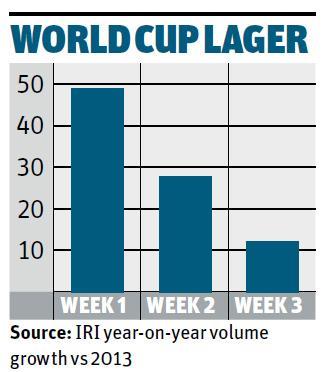 In total, net sales of beer, wines and spirits were up £5.7m year-on-year in the third week of the tournament - but down £37.1m compared with week one.
"We were expecting some drop-off in week three as the impact of England's early exit filtered through into shopper's baskets," said Tim Wilson of analysts the Wilson Drinks Report . "However, the football has got better and even more exciting without England, and consumers are still tuning in."
He added that good weather and Andy Murray's early Wimbledon success would continue to help to boost drink sales.Soft drink sales also slowed in week three, from the 18% year-on-year uplift in week one to 6%.