Britain's Biggest Alcohol Brands 2016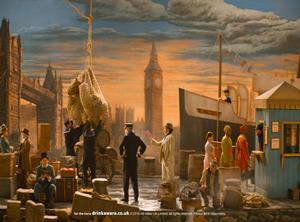 Britain's biggest alcohol brands are under attack. As a bold new generation of brands lure drinkers away from the mainstream, we examine the craft movement's influence and explore how big brands are adapting to suit the craft-thirsty consumer. Plus, for the first time, we list the top 10 craft beer and spirits brands

With their bold personalities, experimental brewing processes and focus on quality and provenance, the craft beer kids are a force to be reckoned with. For the first time in Britain's Biggest Alcohol Brands, we reveal the top 10 craft beer brands setting their sights on the big boys' turf.

Gone are the days when whisky was just for grandad and the gin reserved for mum. The dawn of craft is bringing spirits to a new generation by celebrating individuality and quality. Many of our top 10 craft spirits now grace the bars of hip pubs and cocktail joints, but will rising popularity in the off-trade make these future top 100 contenders?

It's that time again. We've compiled a list of Britain's most tempting tipples and popular pints, but what about those who didn't quite make the cut? Here we reveal the ten players whose impressive growth may have them steaming towards the hallowed top 100.