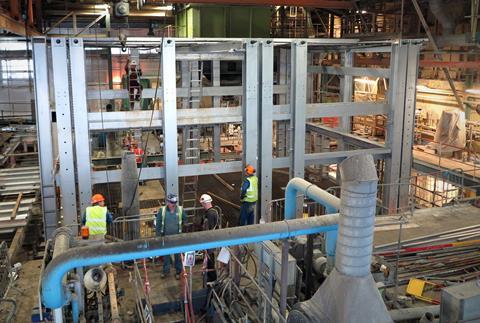 Glass manufacturer Beatson Clark has completed a £6.5m upgrade to help it meet soaring demand for craft beer bottles.
The South Yorkshire company installed a new amber glass furnace, which has a melting area 6m2 larger than before and can produce around 200 tonnes of glass a day.
The project was part of a £10m investment by Beatson Clark in its equipment that also included a new burner system to optimise combustion, and a new six-section bottle forming machine that is able to offer greater flexibility for supplying smaller breweries.
"We are selling a lot of amber glass at the moment and our new larger capacity furnace will help us to supply the small brewery market even more effectively," said Beatson Clark marketing manager Charlotte Taylor.
"The design has been improved too for greater efficiency and reduced CO2 emissions in line with new Government targets."