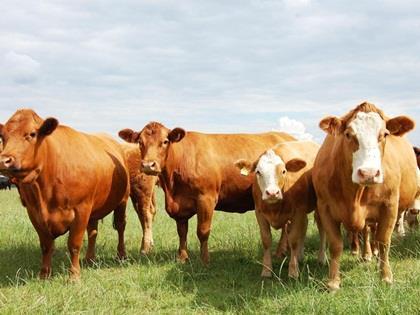 Europeans would have to slash beef and lamb consumption in half for the EU to meet its climate change targets, a new study has warned.

The Swedish study, published in the Food Policy journal yesterday, concluded the EU would have to make big cuts to food-related methane and nitrous oxide emissions, as well as carbon dioxide from fossil fuels, if it is to meet the 2°C climate target.

Technological advances could cut current food-related emissions by about 50%, but dietary changes would "almost certainly be necessary" to achieve the EU's aim to cut greenhouse gas emissions by 80% to 95% by 2050.

Researchers warned large reductions in beef and lamb consumption - by 50% or more - would be "unavoidable" to meet the EU targets, and high dairy consumption would only be possible if there were "substantial advances in technology".

But there was no need to cut out meat consumption altogether, they added, with high consumption of pork and poultry "feasible" within current targets.

Reducing food waste would only play a "minor role" in meeting climate change targets, lowering European greenhouse gas emissions by just 1% to 3%, the study claimed.