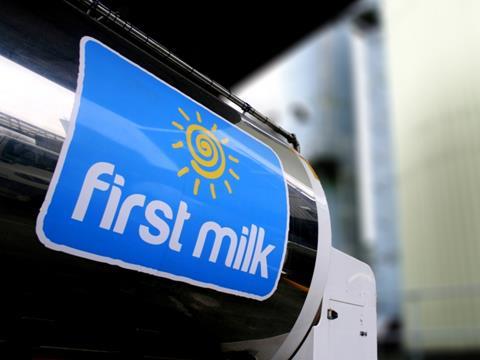 Dairy co-op First Milk has cut its farmgate milk price for April by almost 1 pence per litre in some areas.
The processor's external relations and membership director Paul Flanagan said continued weak market conditions "have again affected prices within the mechanisms we have in place with our customers", and this had reduced the income for all of its milkfields.
First Milk has cut the price it pays farmers in its Isle of Bute milk field by 0.95ppl to 15.93ppl, however, farmers are boosted by a 0.57ppl transport payment by the Scottish Government.
Farmers in the processor's Scotland and Midlands balancing pools saw their milk price fall below 17ppl, while farmers on the Isle of Arran saw their price fall by 0.97ppl to 16.04ppl.
The announcement follows a significant restructure of the First Milk business during the past year designed to arrest losses, and comes as the dairy co-op changes its milk price formula to decrease the amount it pays members based on global commodity prices.