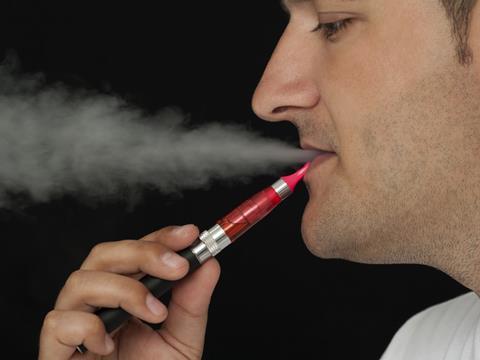 Public Health England (PHE) and a cohort of other UK public health organisations have delivered a united response to a report published in the British Medical Journal (BMJ) on Tuesday decrying the government-funded agency's claims about the relative safety of vaping.
The attack by Martin McKee, professor of European public health at the London School of Hygiene and Topical Medicine, and Simon Capewell, professor of clinical epidemiology at the University of Liverpool, come hard on the heels of criticism in another medical publication, The Lancet, earlier this month.
The Lancet said the PHE's "landmark review" in August, which claimed electronic cigarettes were 95% less harmful to health than conventional tobacco products, was based on "extraordinarily flimsy" evidence and claimed researchers had a conflict of interest, which the PHE denied. McKee and Capewell repeated similar assertions in the BMJ.
But PHE, along with 12 other organisations, including Cancer Research UK, the British Lung Foundation, the Association of Directors of Public Health and Action on Smoking and Health, said the concerns about PHE's evidence review in the BMJ today were not new and had been previously fully covered and responded to.
The joint statement said millions of smokers had the impression that e-cigs were at least as harmful as tobacco and public health bodies had a duty to provide reassurance for the 1.1 million e-cig users who had completely stopped smoking to prevent their relapse.
"We all agree that e-cigarettes are significantly less harmful than smoking. One in two lifelong smokers dies from their addiction. All of the evidence suggests that the health risks posed by e-cigarettes are relatively small by comparison but we must continue to study the long-tern effects," the statement said.
They said e-cigs were the most popular quitting tool in the country, with more than 10 times as many people using them than using local stop-smoking services.
However, they conceded that using local stop-smoking services was "by far the most effective way to quit".
The statement continued: "What we need to do is combine the most popular method with the most effective and that is why we are encouraging those who want to use e-cigarettes to quit smoking to seek the help of their local stop smoking service."