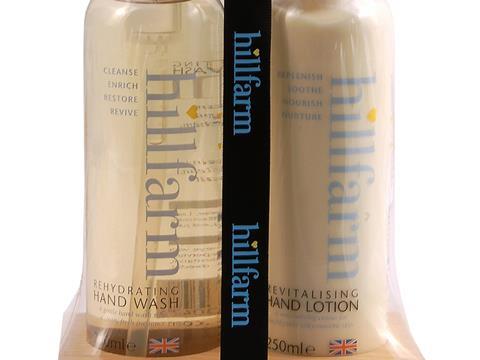 Hillfarm Oils has made its first foray outside food with a range of rapeseed-based handcare products developed with a local cosmetics producer.

The 'revitalising' hand wash and a 'rehydrating' lotion (rsp: £8.99 and £17.50 for a gift set) contain the Suffolk-based producer's cold-pressed rapeseed oil.

Rolling out to a handful of East of England Co-op stores and to local farm shops, the duo's high omega-3, 6 and vitamin E content - provided by the oil - gave it "an edge" over rival products, said ­business manager Lawrence Frohn.

"Rapeseed oil is actually better for skin than many of the other seed oils," he added.