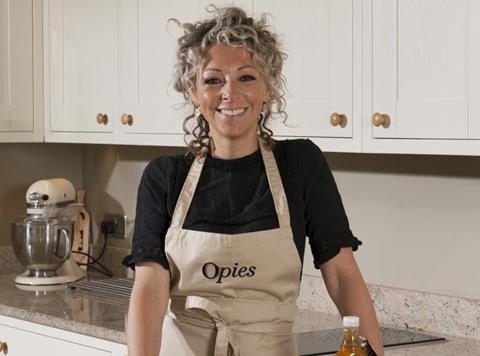 Fine foods supplier Bennett Opie has recruited The British Bake Off contestant Kate Henry to create a collection of baking recipes using its signature products.
The recipes are set to include seasonal inspirations for Christmas alongside ideas with all-year round appeal, and are expected to use products such as Bennett Opie's pickled walnuts, ginger, cocktail cherries and black cherries in kirsch. The recipes will be available on Opie's website and digital channels.
The partnership was the "perfect way" for Bennett Opie to showcase its diverse menu and would inspire home bakers, said MD William Opie. "Kate proved, when she appeared on the show last year, that she is the ideal person to devise recipes with interesting flavour combinations while ensuring the recipe remains achievable for the home cook," he added.
Henry, who left in week seven of last year's ten-week Bake Off series, runs supper clubs in her home town of Brighton. She said her mind was "awash" with ideas of how Opie's ingredients could be used in sweet and savoury recipes.