Piccolo to run kids' healthy eating classes at Morrisons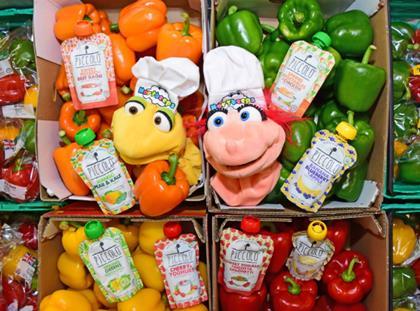 Organic babyfood brand Piccolo has teamed up with Morrisons for a series of healthy eating classes aimed at young children and their parents.
Sessions will take place in stores around the UK over the next two weeks, with a performance from educational puppeteers Hartbeeps and a weaning workshop run by Piccolo's infant nutrition specialist Alice Fotheringham – with the aim of reassuring parents about feeding their infants. Nearly half of all parents feared they were doing something wrong when introducing their babies to proper food, according to Piccolo.
"We are always looking for new ways to introduce healthy eating options and choices to parents," said Fotheringham. "Puppets can be a really useful way to teach kids in entertaining means, ensuring the messages are more relatable and likely to stick. If a puppet is seen to be making healthy eating choices, kids are likely to respond and imitate too, helping to create a positive association with fruit and veg."
Piccolo plans to release a video of the puppet show, and to offer parent's groups the chance to win a visit from the Hartbeeps puppets.