Westons Wyld Wood joins Soil Association's Organic September campaign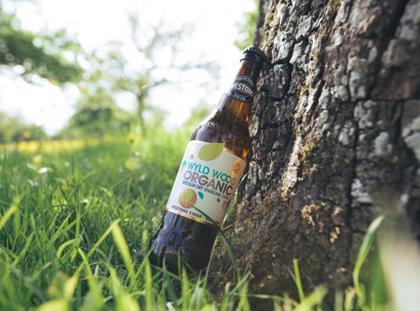 Westons is readying a significant push for Wyld Wood to tie in with the Soil Association's upcoming Organic September campaign.

It will focus on promoting the cider brand's organic and premium credentials, including a sampling campaign in selected Tesco stores for its 3l bag-in-box format, with coupons offering a £1.10 reduction on its retail price.

Westons Wyld Wood was "committed to the success and sustainability of organic agriculture", said its brand manager Jessica Wilson, adding the activity would be used to reintroduce the brand's new packaging, launched two months ago.

Wyld Wood recipes, offers and promotions will be included in an Organic Septem-ber online 'starter kit', aimed at "helping consumers find, try and buy everything they need to get involved" from 29 August.

The push will be supported by a "digital and blogger" campaign, with "key influential bloggers" at Westons' Cider Mill for a one-off event.

"A growing segment of organic consumers are aged between 25 and 44, and it is therefore key that any marketing activity attracts and engages this younger audi-ence," said Wilson. "Our digital and blogger campaign will bring to life Wyld Wood's organic credentials and premium positioning while also creating some engaging ways to get consumers involved with Organic September."

Sales of Wyld Wood were up 16.6% (£460k) to £3.2m over the past year, on volumes up 18.5% [Nielsen 52 w/e 22 April 2017].