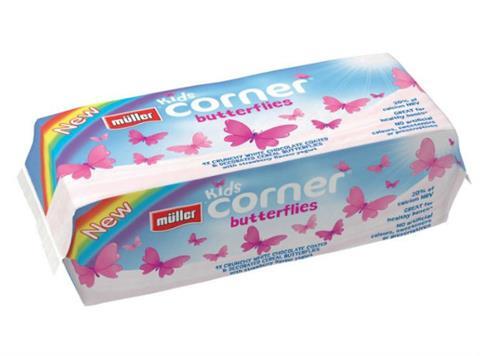 Two lines of kids' yoghurts have been recalled over fears they may contain pieces of plastic.

Müller has recalled its Kids Corner Butterflies strawberry yoghurt four-packs with a best-before date of 27 April 2016, while Sainsbury's has recalled its own-label strawberry fromage frais pouches with a use-by date of 7 May 2016.

One pot of Kids Corner Butterflies strawberry yoghurt from a batch manufactured at Müller's facility in Market Drayton in Shropshire could contain a "small puck-shaped disc of plastic" from its production line, the company warned on Saturday (16 April).

"The disc is pink in colour and measures 3cm by 1cm and is used to test systems on our production line, which are in place to protect product quality," it said.

All other pots from the batch were safe to eat and no other yoghurt and dessert products were known to be affected, Müller stressed. "This is an isolated incident, and an extensive investigation by Müller Yogurt & Desserts Quality Team is under way," it added.

Sainsbury's said a "small number" of its strawberry fromage frais pouches might "contain small pieces of blue plastic". No other products or date codes were affected by the issue, it claimed.