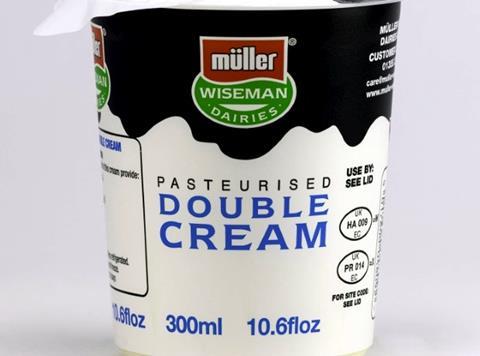 Müller has insisted the discovery of Listeria monocytogenes in double cream supplied to supermarkets was an "isolated incident".
Sainsbury's, Iceland and Aldi issued recall notices for their own-label double cream on Saturday (29 August) after Müller Wiseman Dairies warned "low levels" of the bacterium had been detected in a batch produced at a small dairy in East Kilbride, Scotland.
Müller Wiseman also recalled its branded double cream sold to convenience stores and direct to consumers' doorsteps in Scotland and the north of England as a "precautionary measure".
A Müller Wiseman spokesman said the company had launched an extensive investigation into the cause and source of the contamination. He added that no other Müller Wiseman Dairies products produced at the East Kilbride site were known to be affected.
The Food Standards Agency warned that Listeria monocytogenes can cause food poisoning, with vulnerable groups and pregnant women particularly at risk. It urged consumers not to eat the affected products, and to return them to retailers for a refund.