As with all food shows, NPD at this year's Sial Paris was a mixed bag, including yak milk pills and bottles of water with two shots of caffeine. Here's our picks.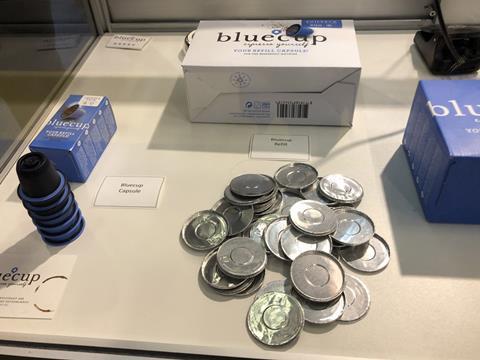 Reducing waste
Among the most innovative anti-waste products was Bluecup, a reusable Nespresso pod solution from the Netherlands. A starter pack (rsp: €19.90) provides coffee enthusiasts with two reusable pods, 100 aluminium lids and a small contraption to secure lids on to a pod. You then fill a pod, secure an aluminium lid and hey presto: not only can you help 'save' the planet; with each Bluecup (including coffee) coming in at €0.10 - less than a third of the average price of a Nespresso pod - you can save money too.

In the war on plastic, Yoovee, a French firm that makes edible cutlery from flour, won the Agropole prize.

Tackling food waste was Romanian startup Whoopie Ice's 'eco-innovative' ice cream, created from brine cheese and quince byproducts, while UK brand Rich Pickings has developed Pom Puffs, a snack containing 22% apple pomace, a derivative of cider and juicing production.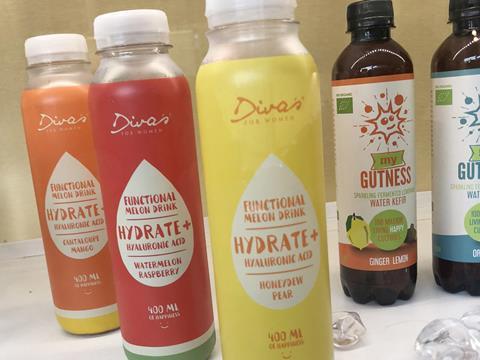 Feelgood bevvies
The functional drinks market continues to boom, with NPD including this year's Sial Innovation Gold winner, Namasté Kefir Water, a 100% natural fruit kefir combined with water, from Greece. On the beauty side, Slovakia-based Diva's melon drinks are enriched with 'natural moisturiser' hyaluronic acid, while from the UK, Eternitea is a new sugar-free tea that includes hydrolysed collagen, aloe vera, inulin and moringa tea and comes in two flavours: yuzu fruit and pomegranate.
Fermented drinks were also out in force, including a range of sparkling gut health lemonades from Portugal-based My Gutness.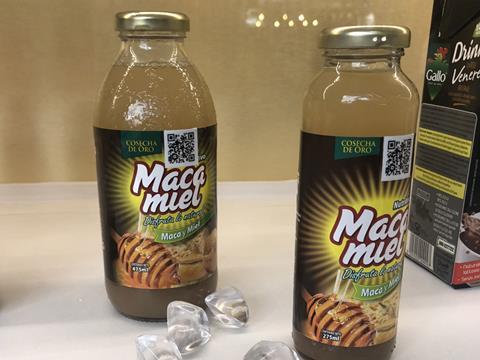 Honey
In the war on sugar there were lots of honey-based health SKUs at the show. From Slovenia, Medenka's healthy treats for children contain Slovenian honey and fruit. From Peru, maca and honey drink Macamiel won a Sial Innovation Award for its hot drinks, which claim to boost energy and contain antioxidant properties, and France-based Mélio's organic honey drinks took a similar route, and claim to reduce weight loss and boost the immune system.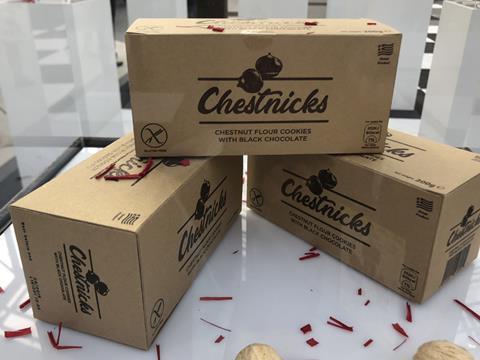 Alternative flours
On the free-from front, Greek brands Chesnicks used chestnut flour in its gluten-free cookie range. Also from Greece, Oakmeal used acorn flour in its cookie and raw energy bar SKUs. Spanish brand Essenza di Vegan touted persimmon, quinoa and amaranth flours in its vegan, low-satfat pasta range, and Spain-based Elayo claimed to have created an entirely new flour using olive seeds, scooping it an ingredient Innovation Award.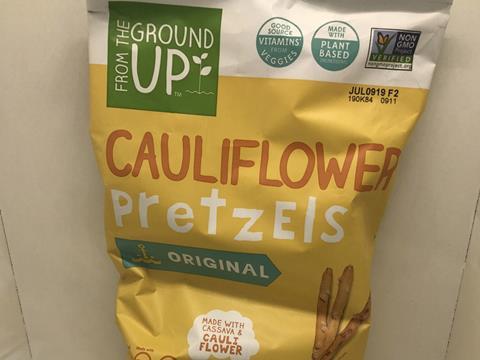 Added vegetables
In recent years we've seen cauliflower used as a pizza base and as an alternative to rice. At Sial, From The Ground Up won a gold Sofi Award for its bags of cauliflower pretzels with sea salt. Fellow US brand Kitchen & Love was also pushing cauliflower in its newly launched vegan pots, containing cauliflower rice with Indian vegetable curry, Moroccan vegetable harissa or Peruvian vegetable ceviche. Another favourite vegetable ingredient right now is beetroot and Italian brand Zini Prodotti Alimentari showcased a new beetroot gnocchi. And, from France, Le Gonflé is hoping the world is ready for its vegetable cakes, which can be cooked in a microwave in two minutes.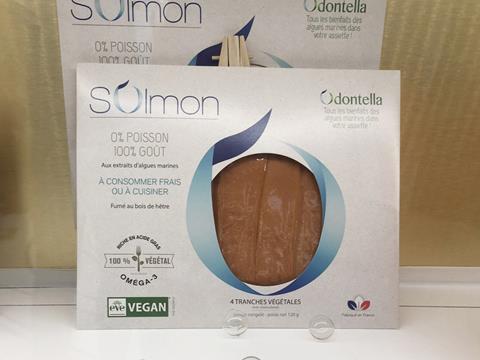 Algae
Finally, there's a lot of hype right now around seaweed's potential as an alternative to plastic. But its properties as a food ingredient continue to grow. France-based Odontella claimed a world first with Solmon, a vegan salmon alternative made from marine microalgae. New startup Algo, from France, showcased a new range of fruit and seaweed juices high in antioxidants and omega-3. Meanwhile Kof.Co, from Germany, challenged consumers to try a 'green breakfast' with its caffeine cookies containing guarana and algae; and South Korean brand Kim's Magic Pop launched a new range of seaweed rice crisps.