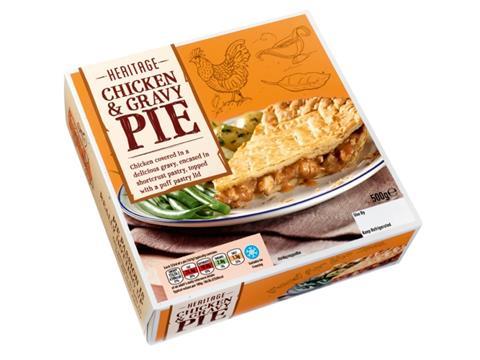 Nisa has reported early success following the relaunch of its own-label range Heritage, with sales up 50% by value in the first three weeks.

The retail buying group started the relaunch last month in pies & pastries, with 23 new or revamped products including hot pies, sausage rolls and Scotch eggs.

"The launch of our new Heritage range of pies and pastries has been fantastically successful," said Nisa interim trading director Elaine Robinson. "From day one, sales started to soar as people became aware of the great branding and quality of the new lines.

"The uplift has been staggering and demonstrates how quickly the new range has been accepted. We've built on a trusted, award-winning brand and made it even better - consumers want it and we can deliver that with great availability."

Nisa will continue to roll out Heritage across categories such as fresh meats, produce, cheese and pizzas in the coming months.

It will also revamp and relaunch its value range Heritage Value as Heritage Pantry and its premium range Heritage Select under the new name Heritage Gourmet.