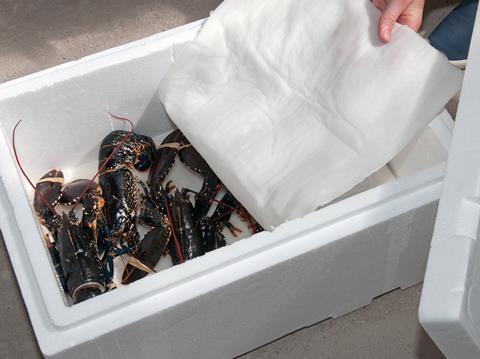 Packaging supplier Sirane has launched saltwater-releasing ice mats that it claims will preserve the freshness of live seafood.

Dri-Fresh Sea-Fresh mats are soaked in saltwater and frozen before being laid over crates containing produce such as crabs and lobsters.

"It can make a real difference to the condition of live seafood when it arrives at its destination - and can have a real knock-on effect on price," added a spokesman.