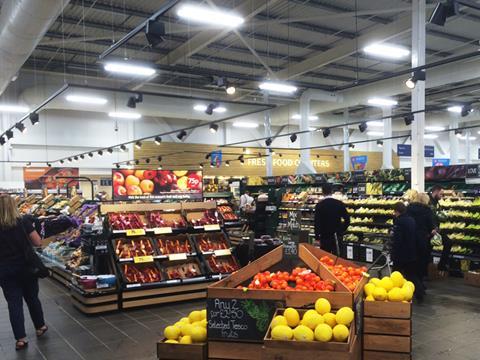 Tesco is set to follow the lead of Asda and Waitrose in launching a range of wonky veg in a bid to cut food waste.

From Friday, imperfect parsnips and potatoes will appear on shelves in 200 larger format stores under the Perfectly Imperfect label.

The move comes after rival Asda, which has stocked misshapen vegetables for over a year, last month extended its trial of cut-price wonky veg boxes nationally following "amazing feedback from customers". February also saw Waitrose launch its own range of wonky produce under the A Little Less Than Perfect brand.

Under Tesco's new range, potatoes will be sold for 90p/2.5kg, compared with £1.75/2.5kg for its standard potatoes, while misshapen parsnips will carry a price tag of 30p/500g as opposed to 85p/500g for standard parsnips.

It would sit next to Tesco's standard vegetables, and will consist of 15 to 20 lines by the end of the year, a spokesman said.

"The new range means vegetables that may have been wasted on farms will now be on offer to our customers at low prices," Matt Simister, Tesco commercial director fresh food and commodities wrote in a blog post.
"Our overall approach has always been to make as much use of the edible crop as possible and we've included produce of different shapes and sizes in our Everyday Value range for many years."