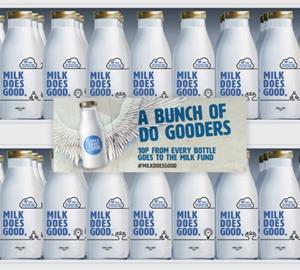 Here is our pick of some of the most exotic and exciting dairy products from afar

We visit RPM at their HQ in London's Shepherd's Bush to find out more about our exciting milk marketing campaign

Rapid growth has created supply chain challenges, so how are brands responding?

CEO Mark Allen and his team are relishing prospects at Dairy Crest now the dust has settled on the milk sale to Müller

The supersize format remains the category's biggest hit

Can appealing innovation that makes shoppers happy to pay more for milk finally ease the pricing pressures on farmers?

Catch them young – but what can dairy do to promote the health message in the face of the DH and the Eatwell Guide?

They have escaped the sugar tax, but the wider 'war on sugar' presents a big challenge to the dairy drinks sector

Never mind Brexit. Brits' love of cheeses from Europe shows no sign of waning, with value and volume in good growth

Who stands the best chance in the "dangerous" world of everyday Cheddar in 2016?

Rock bottom commodity prices have seen BSM values melt away. But a post-Brexit recovery offers a sliver of hope

Our pick of 10 companies we feel deserve a higher profile for their impressive achievements

Who are the best practice pioneers when it comes to dairy merchandising and ranging?

Dairy has more avoidable manufacturing waste than any other food and drink category, according to Wrap

We're publishing exclusive previews of our Dairymen content all throughout this week

Brexit has fuelled 'buy British', but Ornua Europe CEO John Jordan says Irish dairy will always have a place in UK hearts

Innovation is still driving growth in premium ice cream but elsewhere an injection of excitement is called for

It's no good crying over spilt milk. So instead of reflecting on what a tough year it has been for dairy, we decided to make this year's Dairymen all about looking to the future.
Poll
The gender pay gap at the BBC has been exposed. Is it an issue in grocery?
View poll results
digital edition