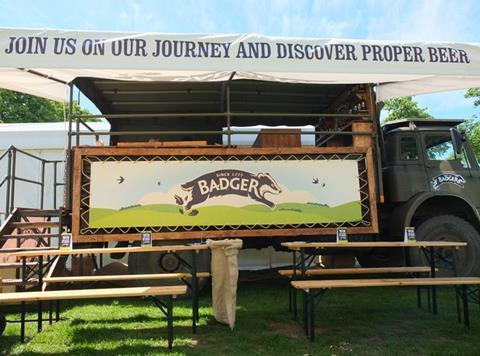 Badger Ales is launching a new bottled beer exclusively into Morrisons. Daring Diver, a 4.7% abv amber ale, will go on sale later this month.
The ale comes in 500ml bottles and will be available through Morrisons only for the next year. Originally produced by Dorset brewer Hall & Woodhouse for a 2013 beer festival, the ale has become part of Badger's permanent line up due to popular demand.
"It received a really warm welcome, so we were keen to bring it to our Badger bottled ale drinkers to enjoy," said Hall & Woodhouse Head Brewer Toby Heasman.
"It's been great fun brewing this beer with Slovenian Celeia hops, which offer an appealing aroma and an exceptional bitterness. We couldn't have hoped for a better result. We're sure this won't be the last time we work with these hops."