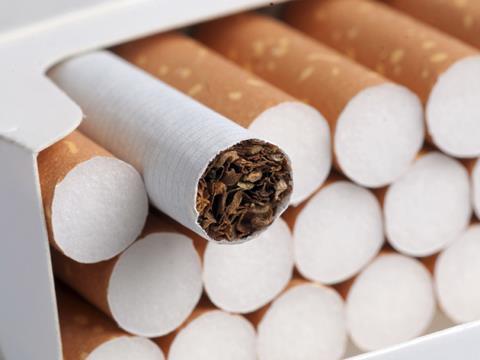 The battle against the UK's standardised tobacco packs has moved up a gear after Japan Tobacco International became the latest to challenge the new law today.
JTI, whose brands include Camel, Winston, Benson & Hedges and Silk Cut, filed its legal challenge to the UK legislation with the High Court in London on the basis that it considers the move unlawful.
Daniel Torras, JTI UK managing director, said: "We have clearly and repeatedly made clear to the UK government that plain packaging will infringe our fundamental legal rights without reducing smoking. "Despite the lack of evidence that plain packaging works, the government has decided to proceed and JTI must now protect its rights in the courts."
The move comes just days after Philip Morris International (PMI) also said it intended to challenge the law in the High Court.
Marc Firestone, PMI senior vice president and general counsel, said: "We respect the government's authority to regulate in the public interest, but wiping out trademarks simply goes too far. "Countries around the world have shown that effective tobacco control can co-exist with respect for consumer freedoms and private property."
Action on Smoking and Health said it had sought legal advice that indicated the measures was compatible with European law and compensation would therefore not be due to the tobacco industry.