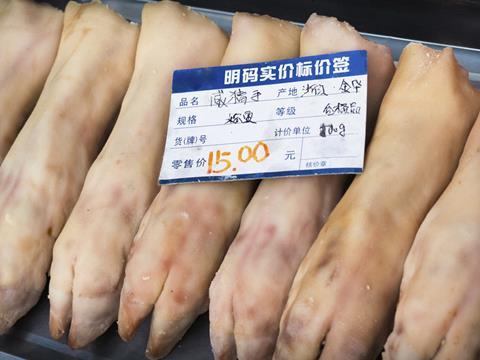 The UK is on the verge of securing further access for pigmeat exports to China.

Chinese authorities recently visited the UK to inspect abattoirs and discuss expanding the list of products for export.

The visit included veterinary inspections of two additional abattoirs in Northern Ireland seeking approval for export to China, and five additional cold stores.

Bpex international manager Peter Hardwick said both the plant visits and negotiations had gone "very well" and the approval of trotters - which would add an estimated £12m to the supply chain - was almost a done deal.

He said he expected confirmation from China in six to eight weeks.