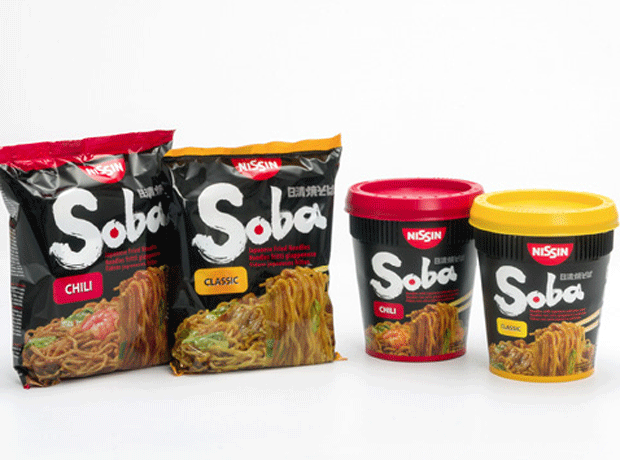 A product range from the Japanese company said to have founded the instant noodle category has come to the UK.

Soba Noodles is a range of packet and pot noodle meals based on Yakisoba, which literally means 'fried noodles', and is traditionally served with a sauce. It comes in 109g packets (rsp: 70p) and 92g pots (rsp: £1.45) in Classic and Chilli flavours.

Herts-based distributor Chadha Oriental, which is importing the range from Japanese supplier Nissin Noodles, said the pot products featured a unique draining lid.

"The uniqueness of the Soba Noodles pots offers a true pot noodle meal as opposed to a noodle-like soup," said Chadha buying director Faizal Fulat.