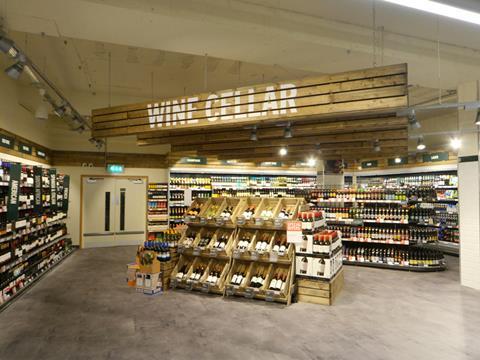 Baskets sizes have almost doubled at Budgens Crouch End store since it was refitted in line with the retailers new concept model in March.
A survey of 300 customers before and after the refit found that the average number of items per basket has risen from five to nine as the store is now used as a top-up shop more frequently than a distressed out of item purchase.
It also found that the store was proving more popular for high-end customers who traditionally shop at Waitrose and M&S, while it also recorded improved metrics in terms of customer service, support for the local community and local suppliers.
As well as Crouch End, Budgens has opened concept stores in Bournemouth and Byfleet, each with a focus on specific shopper missions and a wider selection of local products.
"We could see from all three stores that early results were showing success, from increases in footfall to an increase in fresh sales, but we needed to know how shoppers were responding to the brand and if the new concept was changing behaviour in the way we expected." said Budgens director Mike Baker.
"Our before and after survey of shoppers in Crouch End tells us they are happy with our new concept store and they've really responded well to the changes we've put in place."