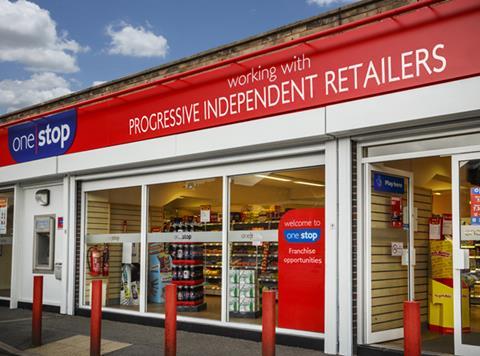 One Stop has adopted a novel way to spread the word about its franchise offer - a giant billboard by the M6 motorway.

It has taken out two digital advertising hoardings on the M6 between junctions eight and nine near Walsall football stadium to target passing motorists.

The 7.5 metre-high and five metre-wide hoardings have been taken out on both the north and south sides of the motorway and will be passed by more than 132,000 vehicles a day, according to One Stop.

"These adverts are a fantastic opportunity to spread the word about One Stop franchise," said One Stop franchise director Andrew King.

"We continue to receive lots of enquiries from both unaffiliated and symbol retailers across the board and franchise is growing at pace," he added.

One Stop officially launched its franchise model this January following a six-month pilot in which it trialled it in a number of different store formats including convenience stores and a CTN.

It currently has franchise stores trading or in transition in England - stretching from the North East to Southampton - and Wales.