Deliveroo launches £6 lunchbox deal for London City workers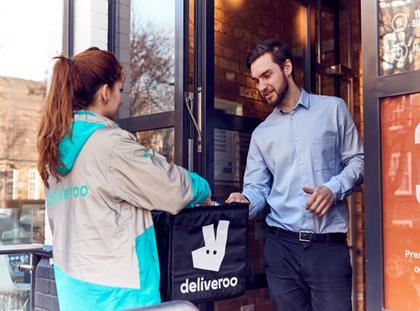 Deliveroo has launched a £6 'ultimate lunchbox' deal targeted at London's City workers.

Under the new service, customers in the City and Canary Wharf will be able to choose from a range of lunch meals including a chicken biryani, honey soy salmon bowl and a margherita pizza with salad, all at the £6 price point.

The meals are all cooked by restaurant partners who have signed up to Deliveroo's dark kitchen business including Motu, Yoobi Sushi, Franco Manca, BabaBoom, Texas Joe's BBQ & Mother Clucker.
Although the lunch deal is initially only available in East London from Monday to Friday, Deliveroo plans to roll out the service more widely in the new year.

Deliveroo first launched its dark kitchen business, named Deliveroo Editions, in London in April. The business offers restaurant businesses that fulfil an unmet demand in the area access to its kitchens, delivery service and marketing in exchange for a commission-based fee.

Since the London launch, Deliveroo Editions has expanded to Brighton, Reading and Leeds, as well as overseas markets such as Singapore.

Rohan Pradhan, vice president of Deliveroo Editions, said the company was "always investing in new areas of innovation".

"Lunchbox brings office workers freshly made lunches, delivered to their desk from our restaurant partners, at compelling grab-and-go prices," he said.