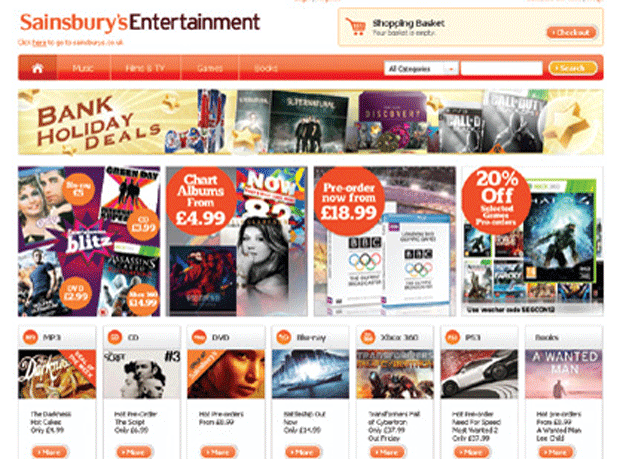 Sainsbury's has called time on its entertainment division to focus on its "core business".

The supermarket has stopped its movie and TV services with immediate effect, and will cease selling ebooks, digital magazines and MP3 music on 1 October.

In a message to customers on Tuesday (20 September), the supermarket apologised for any inconvenience and said it had "learnt a lot about the digital entertainment market" during four years of operating the service.

"However, following a detailed review of our service we have made the difficult decision to close Sainsbury's Entertainment on Demand and focus on our core businesses," it said.

The decision comes shortly after Sainsbury's completed its acquisition of Home Retail Group at the beginning of this month, which analysts expect to take up a large amount of management time.

The supermarket is due to focus heavily on its online proposition as a result, and announced the creation of 200 new click & collect points - 30 of which will link to Argos - just a week after the acquisition.

Tesco and Asda are now the only remaining supermarkets to have digital entertainment services.