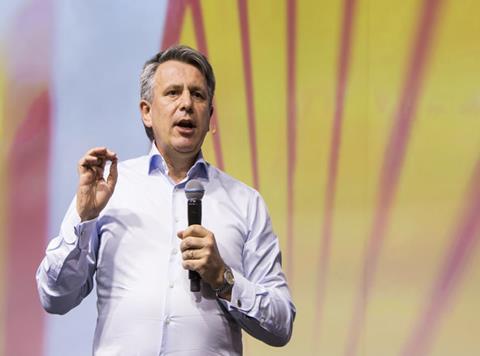 Shell's shareholders have rejected proposals for the oil company to set annual targets to reduce carbon emissions.

Nearly 94% voted against the plans that would have brought it into line with the Paris Climate Agreement, which aims to limit global warming to less than 2C.

Speaking at Shell's agm at The Hague in the Netherlands, CEO Ben van Beurden said although the company supported the Paris agreement, the proposal was an "unreasonable ask" and "may even have an adverse effect" on greenhouse gases.

"The only way we can reduce the emissions of our customers is to reduce the sales of our products," said van Beurden. "This will at best just mean our customers will get the products they need elsewhere. At worst it could mean that some customers are pushed into using a more carbon-intensive fuel."

He insisted Shell was making progress in lowering its emissions.

"We have long said that one of the ways Shell can best help address climate change is by providing natural gas as a substitute for coal or heavier fuels," he said.

The board's recommendation to reject the proposal was supported by 93.9%, with only 256 million votes (6.2%) cast in favour.

More than 235 million votes were withheld.