Nisa joins coalition of wholesalers supplying Costcutter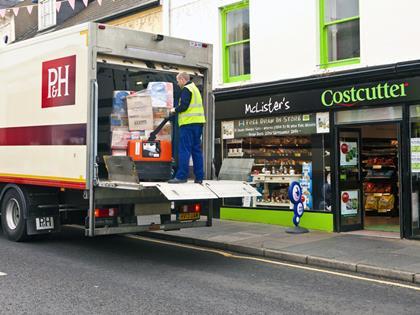 Having picked up a short-term deal to service the McColl's stores formerly supplied by P&H, Nisa has joined a host of wholesalers supplying Costcutter.
From today the buying group will be supplying selected Costcutter stores for the first time since 2014. The reconciliation is significant as Costcutter had been Nisa's biggest member for many years before an acrimonious split saw Costcutter leaving to form a new joint venture with P&H.
While this is a short-term deal, Costcutter could well be serviced via the Nisa supply chain for much longer than that as the Co-op has not only agreed to buy Nisa for £137m but last week it also agreed an exclusive supply deal with Costcutter that will kick off in the spring. The Co-op is hopeful of securing CMA approval for the Nisa acquisition that will allow it to complete the deal by March.
It is thought that the Co-op will look to use Nisa's logistics network and the capacity at its Scunthorpe distribution centre to fulfil the Costcutter contract.
"Our two companies have a successful history working together and I'm pleased that we will be supporting Costcutter at this crucial time," said interim Nisa CEO Arnu Misra. "Combined with our agreement to provide a short-term supply contract to McColl's, this arrangement will increase our buying power for the benefit of all of our members. We look forward to working with Costcutter over the peak trading period and providing our traditionally high levels of service to them, as well as to the rest of our membership."
Ahead of the Co-op deal, Costcutter is now using four wholesalers to deliver to its stores – Nisa, the Co-op, Bestway and Musgrave. This is being divided up based on their geographical delivery services. It will also receive additional cash & carry support from Bestway and Musgrave as well as Dhamecha.
Costcutter has also expanded its existing direct to store service providing a range of fresh, chilled and ambient products.
"We would like to thank all the wholesale suppliers for the support they are providing. We fully appreciate how disruptive the collapse of P&H has been for all our retailers and providing an interim supply solution is our priority," said Costcutter CEO Darcy Willson-Rymer.