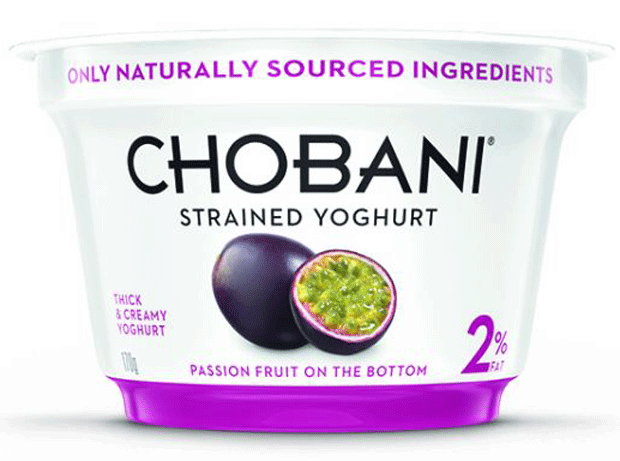 Yoghurt brand Chobani is ramping up its UK presence with a 2% fat variant, aligning its portfolio more closely with rival Fage's Total Greek range.

Chobani launched in the UK last September, selling a range of plain and flavoured 0% fat yoghurts. Fage, meanwhile, sells 2% and 5% fat plain yoghurts in its Total range, as well as 0% plain, flavoured and split pots.

Joining Fage in selling a 2% fat yoghurt is a significant move for Chobani as it seeks to establish itself in the UK.

Chobani originally launched as 'Greek Yoghurt', but subsequently changed its description to 'strained yoghurt' after Fage took it to court. Fage argued that Chobani should not be allowed to use the term, as its yoghurt was not produced in Greece. An appeal in the case will be heard later this year.

The new 2% fat flavoured range, which comes in lemon and passion fruit 170g pots (rsp: 89p) and 4-packs in lemon and pineapple (rsp: £2.29 for 4x110g), is scheduled to hit supermarket shelves today.

New Chobani multipacks for its 0% fat range will also launch today and Chobani will go into Asda for the first time. It was already in Tesco.