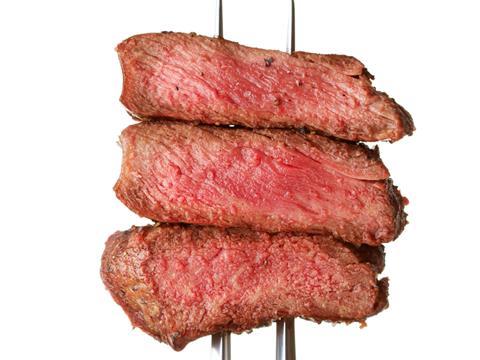 Strong Brazilian beef exports pushed prices higher in the first half of March, although allegations over the sale of unsafe meat caused disruption later in the month. Brazil has stopped meat exports from over 20 plants while investigations into the allegations continue.

EU beef prices rose last month, driven by strong exports. Tight supplies and rising prices in Australia and the US have boosted the competitiveness of EU produce.
Prices of EU beef are now at their highest in more than a year. However, UK beef has dropped due to a seasonal slowdown in demand. The prices remain higher year on year because of a decline in slaughtering, with production down 3% year on year in February.

The price of UK pork has remained relatively stable, as falling production has been offset by a decline in exports. UK pork imports from Denmark have risen to meet domestic consumption.