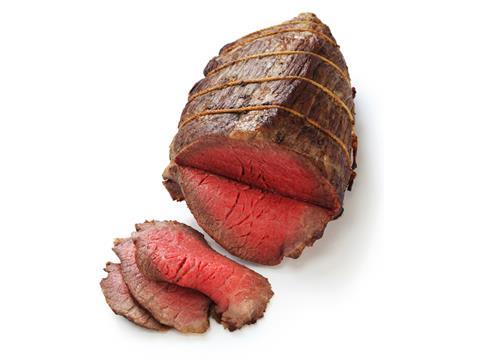 A bilateral trade agreement between Brazil and the US has increased Brazilian beef prices. The new deal will allow 65,000 tonnes of beef to enter the US under a quota system, boosting Brazilian exports.

EU pork prices fell for the first time since May in October, due to a slowdown in exports to China and a fall in domestic demand. In August, EU pork exports fell for the second consecutive month. However, they remained up 27% year on year at 180,000 tonnes.

Prices for NZ lamb increased last month due to a reduction in supplies throughout October, when good pasture growth encouraged farmers to hold on to their lambs. They also remain high year on year as a result of the weak sterling.

UK turkey prices have started to increase as suppliers start to secure volumes ahead of Christmas. In September, slaughterings were up 10% year on year at 1.3 million birds, while turkey chick placings fell 21% year on year to 1.7 million.
Wholesale prices
Prices
Meat and Poultry
Price in GBP per tonne
m-o-m %
y-o-y %
Beef (foreqtr, BR)
1980
6.60%
54.20%
Pork (DK)
1301.8
-0.20%
33.80%
Lamb (NZ)
3374
14.70%
30.30%
Chicken (UK)
1326
2.20%
15.40%
Lamb (UK)
3874
-1.10%
14.90%
Pork (UK)
1449
2.90%
13.70%
Chicken (NL)
1617
4.70%
11.30%
Beef (deadweight, FR)
2614
3.60%
10.30%
Beef (deadweight, UK)
3518
-1.10%
1.60%
Turkey (frozen, UK)
2787
1.30%
-0.50%
Info: All prices are indicative only and are representative within the country quoted.
Source: Mintec